What Legal Documents Are Necessary in an Estate Plan?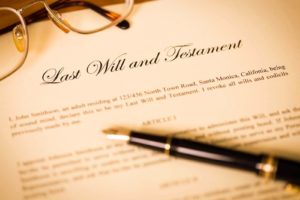 If you are interested in starting your estate planning process, you are probably wondering what documents you'll need to include. Many people believe that having an estate plan just means that you have a will or trust, but there are many more components you should include in your plans if you want to ensure your assets are transferred easily and safely.
What Documents Will I Need in My Estate Plans?
A will or trust. One of the main components of your estate plan should be your will or trust. Wills can guarantee that your property is properly distributed according to your wishes (and Texas laws). Your trust can help decrease estate taxes or other legal issues. It's important that you word your will or trust correctly, and you should keep beneficiaries on insurance policies or retirement accounts equal to your will or trust's beneficiaries.
A strong power of attorney. A power of attorney will help assign a person or agent who can act on your behalf when you are no longer able to do so yourself. Without a power of attorney, a court will have to decide how your assets are handled if you are found mentally incompetent, and the court's decisions might not line up with what you want. This document will allow your agent to conduct real estate, which you can revoke at any time that you are physically and mentally competent.
Beneficiary delegation. Your property and personal items can pass to your heirs without being listed in a will, which is why it's important to maintain a beneficiary on an account. If you don't name a beneficiary, the court will have to decide where your funds and property will be assigned.
Letter of intent. This document is left to your executor or beneficiary. It states what you want done with a specific asset after your incapacitation or death. Letters of intent can also give details on funeral arrangements or other requests.
A healthcare power of attorney. This type of power of attorney designates another person to make important healthcare decisions on your behalf if you are incapacitated.
Guardianship designations. Some wills or trusts do not include naming of guardianships, so if you have minor children it is crucial that you pick a guardian(s) to help raise your children. Without a guardianship the court could rule that your kids live with a family member that you wouldn't have chosen.
If you are interested in starting your estate planning in Texas, you should first speak with an estate planning attorney who can guide you throughout the process. Contact our lawyers at Anderson & Riddle LLP today for more information.