What Are My Coverage Options for Motorcycle Insurance?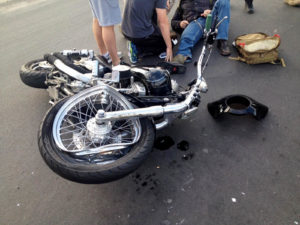 Just like having a car requires auto insurance, having a motorcycle requires motorcycle insurance. Any form of vehicle insurance is important because you'll want to protect yourself, your passengers, and your long-term investment. Before settling for the first motorcycle insurance you find, you should take your time in finding the best insurance for your bike.
What Are My Motorcycle Insurance Coverage Choices?
Coverage options for motorcycles are pretty similar to your options for auto insurance. You will often need the basic liability and uninsured/underinsured coverage insurance that all vehicles are required to have. Besides these essential forms of coverage, motorcycle insurance can also cover:
Collisions: This coverage pays out for any damage to your motorcycle without your deductible amount. The deductible is the amount you selected when you bought your policy that's later deducted from a claim check.
Comprehensive: This coverage is applicable if your motorcycle was stolen or damaged by something other than an accident with another vehicle. Animal collisions are usually covered under this option, and a deductible will also apply.
Medical bills/payments: This kind of coverage depends on which state the accident occurred in. Medical payment coverage can pay for any medical bills if you and your passenger are injured in an accident. This does not cover lost wages and other costs, but this coverage is helpful if you don't have health insurance or you don't have enough.
Personal injury protection: This will generally pay out for medical bills for injuries you or anyone else suffered in an accident, regardless of fault.
Trip interruption: This type of add-on coverage option can be helpful to pay for lodging, transportation and food if your motorcycle is disabled in a crash far from your home.
Custom parts/accessories: In most states, motorcycle insurance can include some custom parts and accessories coverage with your comprehensive and collision insurance. There is usually a monetary cap to this amount, so check and make sure with your insurance policy before you make your custom changes.
Roadside assistance: This will include towing and labor at the site of your motorcycle's breakdown or accident.
Our personal injury attorneys at Anderson & Riddle, LLP can assist you if you are injured in a motorcycle accident. We will insure that you are compensated for your injuries and damage involved in the motorcycle crash. Contact us today for a free consultation.