How Texas Relaxed Its Restraint on Bad Faith Claims for Insurers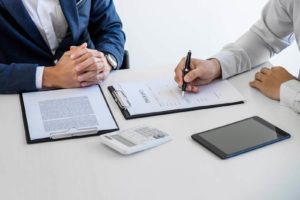 Texas is one of the only jurisdictions that still has many first-party bad faith claims on a regular basis. For many years, the uneven bargaining power between insurance companies and their insured public has resulted in courts attempting to clarify the common-law standards and balance them with individual public interest. With all of these claim evaluations, Texas's law of bad faith is constantly changing.
How Has the Law Changed Over The Years?
Texas insurers were terrified of what the state would do to them in bad faith insurance claims, since the state's laws used to be so strict. After 1997, the Texas Supreme Court created a more reasonable standard for determining whether an insurer has violated its duty of good faith. Formerly, an insurer would have violated his good faith responsibility if they had "no reasonable basis for denying or delaying the payment of a claim…" However, the problem arose under the standard of proof for a bad faith claim. Texas has a "no evidence" standard of review, but in bad faith claims, the insured was required to prove the absence of a reasonable basis to deny a claim, which was close to impossible to do under the state's standard. To solve the issue, the Texas courts decide to define these claims positively; the new standard required an insured to prove that the insurer failed to attempt in good faith. This new standard proved the insurer's liability more clearly, and it solved the vague "no evidence" rule.
It's clear that Texas has had a few amendments over the years to their bad faith laws against insurance companies. In any state, though, bad faith claims are important lawsuits to file, because you shouldn't let any company get away with unjust practices. The attorneys at Anderson & Riddle, LLP are dedicated to helping you through a bad faith lawsuit. Contact us for a consultation.